Welcome AWTF Brazil! Liquid comes to São Paulo
May 02 2023
Moving Past the One Tap
Welcome AWTF Brazil! Liquid comes to São Paulo
It's time for a new chapter — this time, in Portuguese! We're thrilled to share that our third Alienware Training Facility opens today, in São Paulo, Brazil. That means Liquid has home bases in North America, Europe, and now South America too. For Liquid, Brazil not only hosts our athletes in Rainbow 6, Valorant, StarCraft, and Fortnite — Brazil is also home for many of our talented staff and so many of our most passionate fans. With an AWTF facility in São Paulo, now Liquid too can truly call Brazil, "home."
Our AWTFs around the world have been praised for taking the concept of an esports facility to a whole new level. Now, we're taking it even further with our Brazil-based facility. Team Liquid has taken over a 13-story building in São Paulo and renovated it entirely to be the ideal home base for all of our employees and athletes in the area, so they can work, train, and even live there. Boasting floor space of more than 3000 square meters — twice the size of the Los Angeles and Utrecht AWTFs — and equipped with state of the art technology and amenities, AWTF Brazil will be the biggest esports facility in the world.
Click here to take a closer look at our new HQ!
"Brazil is a priority in Team Liquid's plans, and the new facility is yet another symbol of our investments in local talent and fans," said Rafael "Rafa" Queiroz, general manager of Team Liquid in Brazil. "Since the beginning of last year, we've announced Liquid's first female line-up worldwide, brought the Liquid Store and the Liquid+ platform to the country, launched collabs with Marvel, Fortnite and Naruto, and participated in major events, such as [The Brazil Game Show] and [Comic Con Experience]. We are and will remain very close to the Cavalry community, and the launch of this facility reflects the importance of the country within the organization's global strategy."
But why not rent existing space? Why go to all this trouble in making our own facility? The advantage of creating our own esports facility is that we can calibrate everything precisely to the needs of our organization. Within both player and employee spaces, there will be dedicated areas for physical and mental health, such as a gym, pilates studio, performance laboratory, and decompression space. Players will have access to a floor dedicated entirely to player training, equipped with Alienware Aurora R15 desktop PCs. There will also be streaming rooms and review rooms to meet all our athletes' and staff's needs.
That said, none of this would be possible without Alienware. Liquid and Alienware have been partners for over a decade and this partnership has been the cornerstone in not only creating our facilities but making sure that they're state of the art. We're proud to have built a legacy together with Alienware — and to extend that legacy even further.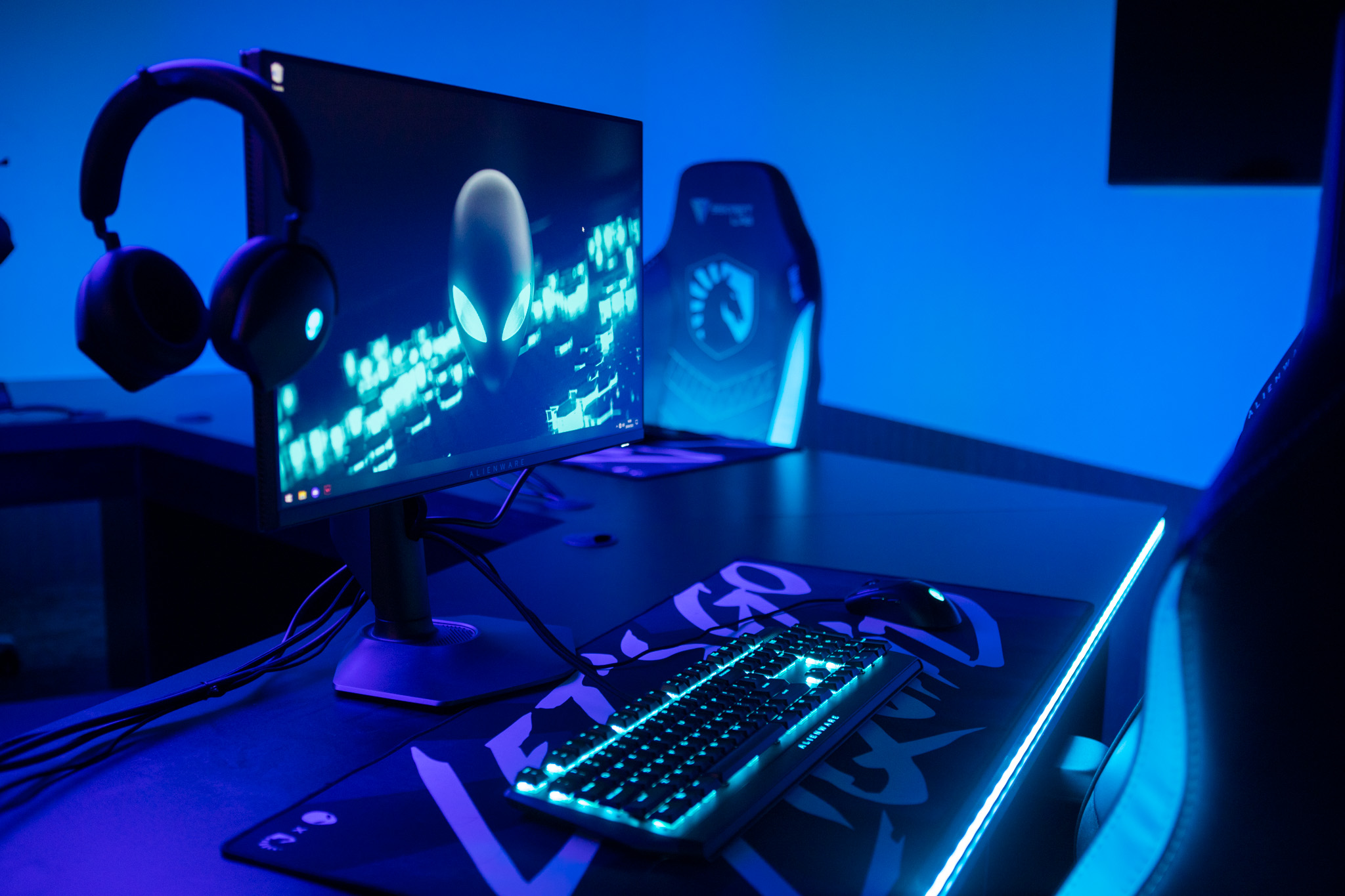 "At Alienware, we are excited to take another leap forward in our long partnership with Team Liquid by delivering our 3rd state-of-the-art facility to reinforce our commitment to professionalize esports training around the globe," said João Duarte, marketing director for Dell Technologies in Brazil. "We worked with Team Liquid to deliver a technological project that starts with Dell Technologies' IT infrastructure that will support everything, from the organization's administration to the very high-performance Alienware equipment that will boost the talent of these and next generations of players in the squads headquartered in Brazil."
If you're a local fan, we want you to know that the AWTF is for you too! The building's entrance houses the Fan Zone, an area that will act as a gathering place for fans to attend official events, cheer for Team Liquid, and build community. We're also opening the first ever physical Team Liquid store in the world at AWTF Brazil, so you can shop for your favorite Team Liquid merch in person.
We've been working hard on our new home in São Paulo — AWTF Brazil — for the past year, and we're so excited to finally share it with everyone in the Liquid family. We hope to see you there!
Bem-vinda, AWTF Brasil! A Liquid está em São Paulo!
É hora de escrever um novo capítulo na nossa história – dessa vez em Português! Estamos animados em compartilhar que nossa terceira Alienware Training Facility será aberta hoje em São Paulo, Brasil. Isso significa que a Team Liquid tem bases na América do Norte, Europa e América do Sul! Para a Liquid, o Brasil não tem apenas nossos atletas de in Rainbow 6, Valorant, StarCraft e Fortnite, mas também é lar da nossa talentosa staff e muitos de nossos fãs mais apaixonados. Com a AWTF em São Paulo, agora a Liquid pode chamar de uma vez por todas o Brasil de "lar".
Nossas AWTFs ao redor do mundo sempre foram elogiadas por elevar o nível dos centros de treinamento ao redor do mundo. Agora vamos subir ainda mais o nível com o nosso centro de treinamento do Brasil. A Team Liquid comprou e reformou um prédio de 13 andares em São Paulo e o tornou em um centro de trabalho ideal para nossos funcionários e atletas, para que eles possam trabalhar, treinar e morar. Com um grande espaço de mais de 3.000 m2 – o dobro do tamanho das AWTFs de Los Angeles e Utrecht – e equipada com tecnologia de ponta e comodidades, a AWTF Brasil será o maior centro de treinamento de esports do mundo.
Clique aqui para conhecer melhor o nosso CT com tecnologia de última geração!
"O Brasil é uma prioridade nos planos da Team Liquid, e nosso novo centro de treinamento é um símbolo dos nossos investimentos em fãs e talentos brasileiros," disse Rafael "Rafa" Queiroz, o general manager da Team Liquid no Brasil. "Desde o começo do ano passado anunciamos a nossa primeira line-up feminina mundial, trouxemos a Loja da Team Liquid e a Liquid+ para o Brasil, lançamos parcerias com a Marvel, Fortnite e Naruto, participamos dos maiores eventos do Brasil, como a BGS e a CCXP. Estamos muito próximos da Cavalaria e continuaremos assim, e o lançamento da AWTF Brasil reflete na importância do novo país quando falamos de estratégia de organização global".
Por que não alugar um prédio já existente? Por que passar pelo trabalho de construir nosso próprio centro de treinamento? A vantagem de construirmos nosso próprio centro de treinamento é que podemos calibrar todas as necessidades da organização com precisão. Com espaços para jogadores e staff, teremos áreas dedicadas para saúde física e mental como academia, estúdio de pilates, laboratório de performance e espaço para descompressão. Os jogadores terão acesso a um espaço inteiramente dedicado para treinos e equipado com os desktops Alienware Aurora R-15. Os jogadores também terão salas para streams e salas de vídeo para revisões e análise de performance, tudo para garantirmos que nossos atletas tenham tudo o que precisam.
Dito isso, nada disso seria possível sem a Alienware, é claro. A Liquid e a Alienware são parceiras há mais de uma década e essa parceria tem sido o alicerce não apenas na criação de centros de treinamento, mas também em garantir sua tecnologia de ponta. Temos orgulho de ter construído um legado junto com a Alienware – e de continuarmos a aumentar o tamanho desse legado.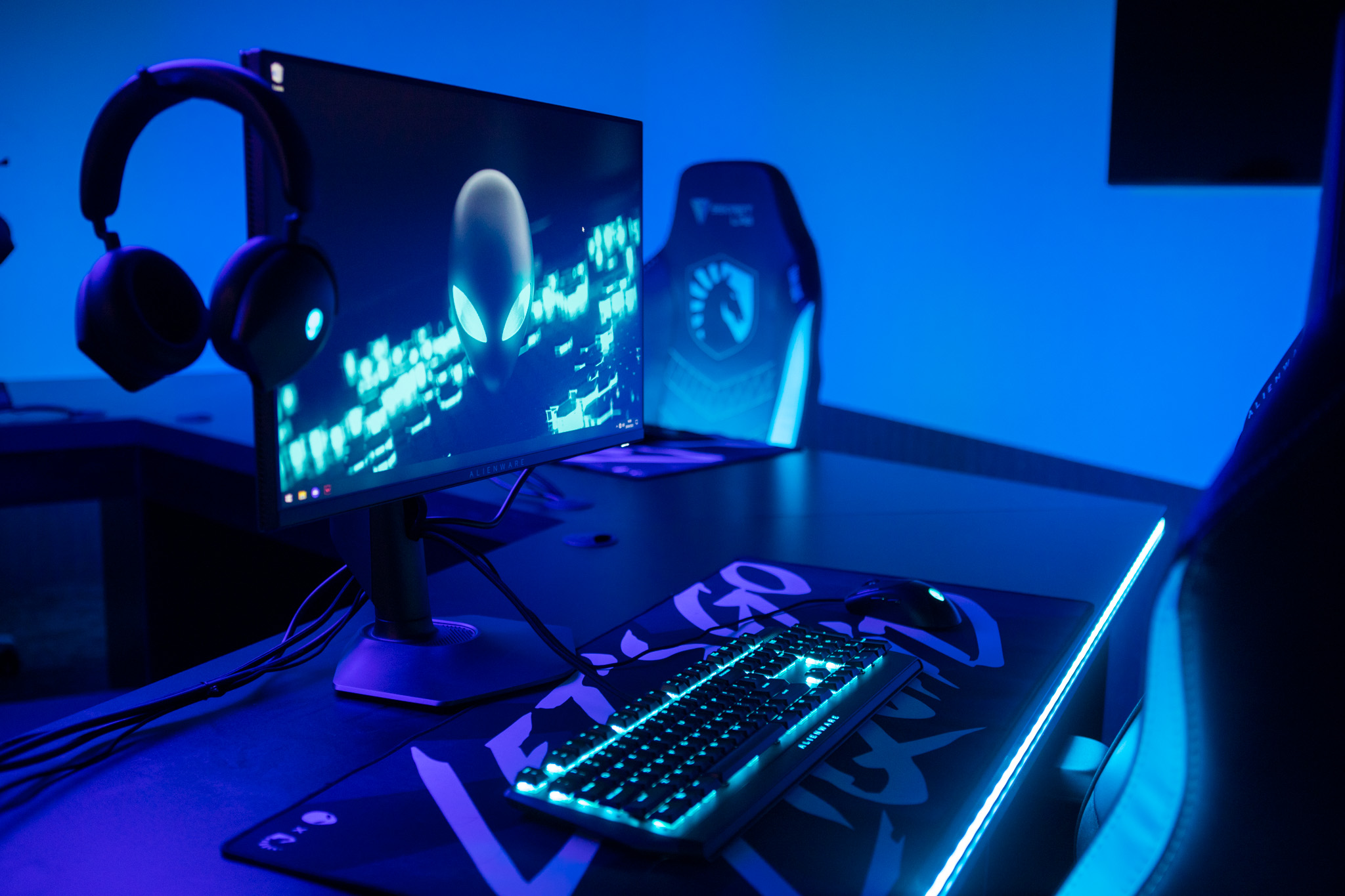 "Na Alienware, estamos animados para mais um salto em direção a nossa parceria de longa duração com a Team Liquid ao entregarmos a nossa terceira AWTF com tecnologia de ponta para fortalecer nosso compromisso em profissionalizar o cenário de esports em escala global," disse João Duarte, diretor de marketing da Dell Technologies no Brasil. "Trabalhamos com a Team Liquid para entregar um projeto tecnológico que tivesse a infraestrutura da Dell Technologies dando vida a tudo, desde a administração da organização até o equipamento de alta performance da Alienware para os talentos e para a próxima geração de jogadores que fiquem no centro de treinamento localizado no Brasil".
Se você é um fã na região, queremos que você saiba que a AWTF também é sua! A entrada do prédio tem a Fan Zone, uma área para fãs que servirá como ponto de encontro para os membros da Cavalaria durante eventos, para torcer pela Team Liquid e criar uma comunidade. A AWTF Brasil também terá a inauguração da primeira loja física da Team Liquid no mundo, assim você poderá comprar pessoalmente seus produtos favoritos da Team Liquid.
Nesse último ano, trabalhamos duro para o lançamento da nossa nova casa em São Paulo - a AWTF Brasil - e estamos animados para compartilhar o resultado final com a nossa família Liquid. Esperamos você lá!
Liquid Community Spotlight: Rondinelli
Se tem uma coisa da qual o Rondinelli tem certeza, é que não importa quando for, ou onde estiver, ele sempre estará usando alguma roupa da Team Liquid. Saiba mais sobre o nosso fã Brasileiro #1 nesse Liquid Community Spotlight! // If there's one thing Rondinelli is sure of, it's that no matter the time or place, he'll always be wearing a piece of Team Liquid merch. Learn more about our #1 Brazilian fan in this Liquid Community Spotlight!
The Liquid Review - August 2023
Happy Thursday folks, Welcome to another month of The Liquid Review, your favorite (and only) monthly periodical cataloging all things Team Liquid. World Championship Season™ has begun, and Liquid has two more titles to add to the collection! Plus, we've got a semifinal appearance for Rocket League, and World Championship qualifications for Fortnite, LoL and TFT. It's starting to look like a pretty great month!
Fighters
Welcome Shadow20z!
Tekken, it's good to see you again! Liquid is returning to Tekken with an North American hero: Shadow20z. Shadow is one of the strongest players in NA - at his best, capable of beating anybody. Get to know Shadow with a brief interview and introduction.
WoW
Layers of Raiding: Jet and Maevey
As the Race to World First has grown, so has Liquid Guild. The Race was once a battle between raiders alone, but now it's the biggest event in World of Warcraft - and one of the most unique and deep esports in the world. With all that depth comes all kinds of layers and perspectives. The primary view is no longer just the raider, the healer, the dps, the tank but also the caster, the analyst, the producers, and even more. In this interview, we take a look at two layers, the caster (Jet) and the healer (Maevey).