Dota 2 Disney Crossover: Return of Matumbawoman
May 03 2019
There's no denying it. We're living in the age of the crossover. Whether it's in the Avengers, Kingdom Hearts, Marvel Vs. Capcom, Super Smash Bros., or We Love Golf!, companies across the world are making sure to
milk their creative assets for all they're worth
get the most out of their characters.
With Disney initiating a slow, burning, Thanos-like collection of all media franchises everywhere, we at Team Liquid know that the age of the crossover is just beginning. Naturally, we're leaning into it harder than Buzzfeed when they asked which Shrek character you were based on your favorite sandwich. Given that the MDL Disneyland Paris Major is just around the corner, we knew exactly where to start. We're finally laying to rest an age-old question: What Disney Princesses do our Dota2 players most resemble in appearance, character, and spirit?
The process was long and grueling. We poured over the tapes, watching several hours of tournament footage and several days of Disney movies, Disney channel original movies, and strange automatically generated children's Youtube content. But we still weren't done. After the initial phase of research, we still needed to have the players complete over 300 separate online quizzes and analyze the results. This is what we've found.
Matumbaman - Rapunzel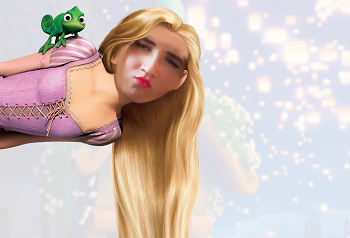 Rapunzel is a fun-loving, bubbly princess looking to get out into the world after being forced to adhere to a boring reality by those around her. This makes her a perfect analog to our very own Matumbaman. Except instead of keeping him in a tower, we keep him playing Necrophos and Viper. If their attitude and situation aren't enough of a match, there were Matumbaman's own long, golden locks to consider. As soon as we saw Matumbaman's stream that one time (you all know what we're talking about) we knew he was Rapunzel. Though the 300+ online quizzes were still necessary to confirm this fact and - we cannot stress this enough - NOT a violation of our HR policies.
MinD ContRoL - Tiana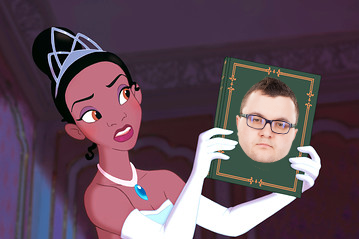 The grinder, the clutch factor, the heavy hitter with a bigger sense of humor... No princess fits MC better than Tiana. Neither Tiana nor MC know the meaning of the word "vacation," as they pour every bit of themselves into what they do. If you need someone to have your back and do the hard work required to succeed, you look to Tiana and MC. However, just like Tiana, sometimes MC gets a little TOO passionate about his work but you can always rely on him to get the job done, even when he's subbing in for another team.
GH And Miracle - Anna and Elsa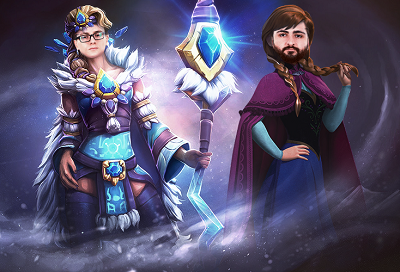 In the Disney universe, the nicest, most chipper princess is Anna. In the Dota 2 universe, the nicest, most chipper player is GH. Like Anna, GH keeps things positive, always focusing on what he can do to help those around him. It's only fitting that one of the best position 4 supports in the game matches up with one of the best supporting characters in a Disney movie. Not to mention, our comms show that whenever Miracle gets sad, GH is right there next to him, asking, "Do you wanna smash an Ancient?"
If GH is Anna, who else could Miracle be but Elsa? GH and Miracle's synergy might be even cuter than Elsa and Anna's sisterhood. Elsa and Miracle match up on the individual level, too. Elsa and Miracle were both comparative newcomers to the world of Disney and Dota 2 alike. But as soon as they arrived, they became fan favorites with a lot to show for themselves. Not to mention, they both have incredible power at their fingertips. #ElsaNerfsWhen???
League of Legends
Thank You For Believing
With our MSI run now over we'd like to thank everyone who stayed up late to watch us, those that supported us, and those who cheered for us. We want to thank our fellow NA orgs for their amazing support online and in person and we'd like to thank NA fans that normally root against us for having our backs during the tournament. We couldn't be more proud to have represented you all at MSI.
Clash Royale
Birds of a Feather: Welcome Erick and Kanario
We are thrilled to announce that we have signed Erick Benamu and Cristian "Kanario" Sanchez for Clash Royale. Erick will be joining us as our coach and manager for the upcoming CRL while Kanario is also joining our squad just in time to play in the CRL at the end of May!