Heroes Roster Update: Arcaner joins, Splendour departs
May 24 2018
During Phase #1, our Heroes of the Storm team placed 4th during the season and narrowly missed out on the Mid Season Brawl. Our goal for the team is to reach BlizzCon, and we're ringing in some changes heading into HGC Phase #2.
We'd like to announce that we are signing Liam "Arcaner" Simpson as our new ranged DPS player. Arcaner is arguably Australia's best player, and he will now be playing his preferred position so expect him to bring his game to a new level.
To accommodate our new signing, Nurok will be moving to support. He will be taking over for Splendour, who will now be playing support for Monkey Menagerie. We would like to thank Splendour for being a big part of our team and providing a lot of stability in our play. We know that he will continue to take down more Nexuses in his career, and we wish him the best of luck in the future.
"It seems I have big shoes to fill by taking over Splendour's position, but instead I'd like my own pair to be there to feel the most comfortable, play with confidence and become one of the best support players in our region. Someone once told me I should not try to be the best player on the team but instead be the best player for the team.
Moving forward with these changes we will be a stronger team and I am especially happy to work with Arcaner in the upcoming months. We will work hard to reach our goal for this year: competing at Blizzcon."
Nils "Nurok" Gebhardt
"I'm thrilled to have the opportunity to be a part of, and represent, Team Liquid and their Heroes of the Storm team. The organization has developed an incredible brand and I value that a lot, so for me it's an important achievement to be recruited into this environment. It'll also be exciting to finally be on my main role as ranged DPS and achieve some big goals and ambitions of mine, side-by-side with a professional and talented group of players who I'm eager to practice with.
I'm thrilled to start this new chapter in my career. It means a lot to be happy and content every day in Hero League and scrims because I get to play the heroes I'm passionate about so I feel very optimistic for our success next phase."
Liam "Arcaner" Simpson
Our new signing will make his debut for Team Liquid during HGC Phase #2. In the meantime, we are holding an AMA with our Heroes of the Storm team over on Discord! Make sure to hop in and say hello.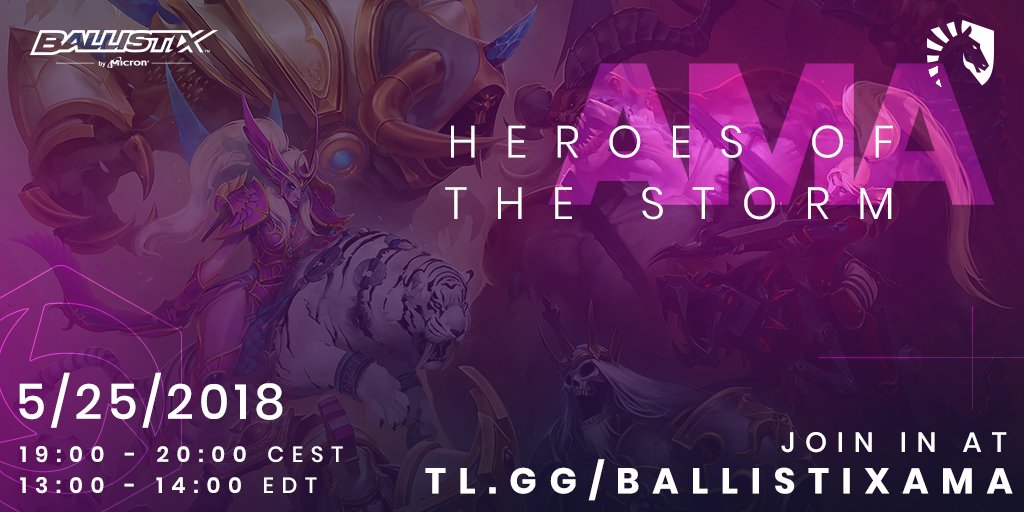 Follow Arcaner
PUBG
All Ibiza wanted to do was play PUBG
For Ibiza, esports was always the option. The single-minded PUBG star began in the ill-fated War Z battle royale and has never looked back since. Walking down that unclear path, he's found a team, a career, and a life for himself.
Smash | Fighters
The next evolution: Team Liquid welcomes Atelier
In Japan, Atelier is an aggressive, tech chasing, montage-making top player who's beaten Zackray, Tea, KEN, and many of Japan's best. In the West, he's still only half-known. Learn about Atelier's past in Smash 4, rise in Ultimate, and future quest to beat Tweek and become the best Pokemon Trainer.
Smash
Melee's wildest Marth seeks to be its wisest
In 2020, a young Marth main started taking name after name in online tournaments all while using a rare style of play. Full of intense punishes, heavy aggression, and some fearless haymakers, Logan's wild Marth not only earned them wins but a vote into one of the biggest Smash tournaments of the year. In an interview, Logan details their journey through the small South Carolina scene and their plan to go from wild to wise.